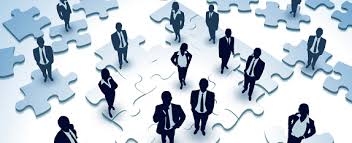 RevFind is a financial recovery firm leveraging data analytics to identify and collect previously unknown and undiscovered sources of receivables and third party liability for payers and providers. Our senior team is made of seasoned health care executives with financial, operational, technological and legal expertise who understand the infrastructure and regulatory needs of our clients.
Bryan Baier, Co-Founder and President
Bryan brings extensive healthcare and legal experience to RevFind. A licensed attorney, Bryan has worked in the health care industry for over twenty years, primarily in business development and regulatory affairs where he championed the use of data analytics in rate negotiations, regulatory advocacy and market expansion.
Prior to launching RevFind, Bryan consulted a number of health care providers and payers on regulatory issues, revenue maximization strategies and quality improvement initiatives.
Bryan is a former Officer and Board Director for the Medicaid Health Plans of America and founder of the Illinois Association of Medicaid Health Plans. He received his Juris Doctorate from Loyola Law School in Chicago and Bachelors degree from the University of Kansas.
Board Members:
Jeff Potter
Jeff has twenty years of experience on both the payer and provider side of health care.
At Fresenius Medical Care or North America, the nation's largest dialysis company, Jeff helped to establish a risk products division to assume responsibility for the care of End Stage Renal Disease (ESRD) patients. Previously, Jeff co-founded MedSpring Urgent Care, growing it into multiple markets before its acquisition by Fresenius.
In 2002, Jeff worked on the successful LBO of WellCare Health Plans, and an add-on acquisition and IPO (NYSE: WCG) over thhe subsequent twenty months. Jeff's other responsibilities included investor relations and government affairs. Prior to joining WellCare, Jeff worked ina physician referral business and as a financial advisor. Jeff earned his AB at Princeton University.
Nagi Rao
Nagi is a prolific entrepreneur and leader in the use of technology to generate financial value in companies. He currently serves as CEO of SysInformation, a CRM company, and has played a significant role in the founding of ACO management, hospital management and urgent care companies. Formerly a partner at McKinsey & Co., Nagi worked with clients across a number of industries and markets.
Before and after his time at McKinsey, Nagi launched three successful technology startups – CMR Technologies (acquired by HP), Telecom Technologies (acquired by Sonus Networks) and Surgient Networks (acquired by Qwest Software). Nagi holds an MBA from the Harvard University Graduate School of Business.
Heath Schiesser
Heath has held senior roles for payers and providers. Heath lead Fresenius Medical Care North America's Integrated Care group which included the company's lab, pharmacy, urgent care, hospitalist and risk product's divisions.   He joined Fresenius in 2014 when it acquired MedSpring, a company he co-founded.
Previously, Heath served as President and CEO of WellCare where he successfully lead the company through the resolution of significant compliance and financial challenges.
Prior to joining WellCare, Heath worked at McKinsey & Company, co-founded and sold an online pharmacy, and worked in the development of new ventures. Heath earned his BA at Trinity University in San Antonio, Texas, and his MBA from Harvard University.